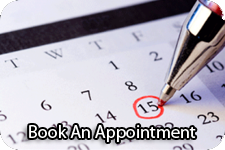 Keratin Complex Treatments
Transform frizzy, dull and over processed hair into shiny, brilliant sexy tresses with Keratin Complex Smoothing Therapy. This revolutionary smoothing system infuses Keratin deep into the hair cuticle and unlike other salon services, the more you treat the hair, the healthier it becomes.
Hair Cutting and Styling
Professional hair cutting and styling services from a highly trained stylist. From traditional, classic looks to more expressive modern approaches incorporating asymmetry and advanced techniques… we can create just the look you are hoping for with a combination of impeccable technique and the finest hair care products available only in salons.



Hair Color
Professional hair coloring and highlighting services are available using the highest quality products available only through professional salons. Call for a consultation to discuss your hair color goals and develop a plan to reach your objectives.

Other Hair Services
Makeup
Policy:
Please call (303)333-5577 or email
info@xoxosalon.com
for appointment policies.