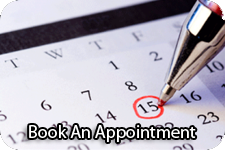 Keratin Complex Treatments
Keratin Complex® started a revolution in 2007 when we merged proven keratin science with cutting-edge technology to develop a first-of-its-kind treatment powered by Signature Keratin. Since then we have continued to lead the industry and have been voted favorite smoothing treatment over and over again. Our full portfolio of customizable smoothing treatments is designed to make your hair healthier while addressing individual needs and hair type. Each of our treatments eliminates frizz, increases manageability, repairs damage, and leaves the hair noticeably softer with luminous shine!
Hair Cutting and Styling
Professional hair cutting and styling services from a highly trained stylist. From traditional, classic looks to more expressive modern approaches incorporating asymmetry and advanced techniques… we can create just the look you are hoping for with a combination of impeccable technique and the finest hair care products available only in salons.



Hair Color
Professional hair coloring and highlighting services are available using the highest quality products available only through professional salons. Call for a consultation to discuss your hair color goals and develop a plan to reach your objectives.

Other Hair Services
Makeup
Policy:
Please call (303)333-5577 or email
info@xoxosalon.com
for appointment policies.