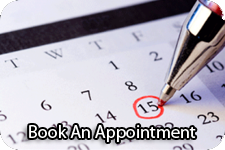 Aesthetics
Botox
$12 / unit

Botox cosmetic services are available to effectively remove frown lines and wrinkles on your face and give you a vibrant, youthful look. All services are performed by qualified professionals with extensive experience in medical spa procedures.
Kybella (Chin fat Removal)
Kybella - $500 / vial
Juvaderm
Juvaderm Filler - $500+/ Syringe
PRP Plasma Injection Treatment
$1000-60 min
Involves injection of the patient's own plasma for the cosmetic treatment of Crow's feet, dark circles around the eyes, fine lines around the mouth, dull, rough, or grey skin tone and texture, sun damaged skin, acne scarring, and creepy skin in the eye, neck and
décolletage
areas.
PRP Plasma Micro-Needling Facial
$250- 60 min
Add on neck $40
Want the benefits of younger, healthier looking skin without going under the knife? This Procedure looks natural because it is natural! The clients own blood is drawn to obtain the growth factors from the plasma to stimulate new cell production and old cell regeneration. You will get smoother, firmer, younger looking skin, while also treating acne, scarring and wrinkles. The PRP treatment incorporates Platelet-rich plasma with micro-needling.
Micro-needling
$125-45min
This skincare treatment is designed to revitalize the skin using its natural ability to heal itself by stimulating the body's own collagen production to reduce the appearance of fine lines and wrinkles, stretch marks, skin laxity and scarring.
Chemical Peels
$150- 30min
Did you know the sun is responsible for 90% of our skin damage? Start reversing the signs of sun damage and lighten the hyperpigmentation that has occurred as a result. These chemical peels are also great for acne prone or aging skin.
Microdermabrasion
$89 -30min…Facial add on $35
Do you want to smooth scar tissue, revitalize sun-damaged skin, and lighten age spots? April uses a controlled vacuum to spray very fine sterile crystals across the surface of your skin. This procedure gently abrades away the dry, damaged cell layers, leaving the skin more vibrant and well nourished.
IMAGE O2 Lift Facial
$125 – 60min
Imagine releasing fresh, healthy skin hidden below layers of older skin cells with a process that's both gentle and invigorating. Using oxygen, plant-derived stem cells, peptides and specially concentrated enzymatic botanicals, O2 LIFT delivers a premium spa experience with immediate results. This anti-aging, luxurious spa treatment produces gorgeous luminous skin that feels as healthy as it is radiant.
European Facial
$85 – 60min
Stimulate change in the skin to create glowing, healthy, younger looking skin with the European Facial. April will select the perfect regimen for your skin type and needs. This facial includes a cleanse, exfoliation, extractions, steamed masque, and a moisturizer. Let's not forget the relaxing music and massage that is included.
Return to Top
Policy: Please call (303)333-5577 or email info@xoxosalon.com for appointment policies.